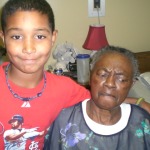 The Frail, Older Adults, and Disabled still living at home in Polk, Dallas, Jasper, and Warren counties are eligible to enroll in Senior Care of Iowa programs. Eligibility for most services is determined without regard to income, ethnicity, religious affiliation or any other distinction.
Programs:
Green Bag Program
Tai Chi for Arthritis
Transportation
Computer Classes
Home Health Care
Education Seminars
Movies
And Much More!.
Persons interested in obtaining assistance from Senior Care of Iowa may complete the form at the bottom of this page and mail it or contact the office to determine eligibility for services. Senior Care of Iowa also provides Home & Community-Based Services (HCBS) such as – activities of the daily living (ADLs) like personal care, medication reminders, meal preparation or housekeeping, transportation etc.
And activities of the daily living (ADLs) like Simple Light house-keeping, Laundry, lawn mowing, Snow plowing etc.
Please complete SCI Service Request Form and mail to our office. We will contact you to schedule an interview. Use the Contact Us tab for information to reach Senior Care of Iowa by phone, e-mail or in person. Thank you!
Senior Care of Iowa, 100 Euclid Ave, Ste 150, Des Moines, IA 50313. Fax: 515-630-0535